He has made everything beautiful in its time. Ecclesiastes 3:10 KJV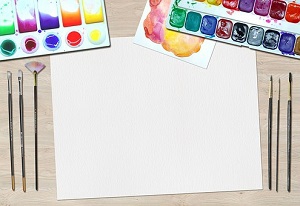 The sunrise was beautiful.
Peeking out the window, I could still see the night's crescent moon and the horizon streaked orange and pink—a sky softly awakened by the hand of God into the dawn of a new day. The canvas of the master painter reminds me of an Etch a Sketch. Each new day, the canvas is cleared for a new design—no two ever the same.
The knobs of the Etch a Sketch are the artist's brushes. As Solomon suggests, God draws His best for our life, but we often wiggle one knob or both, unable to resist the desire to rush things or make our own way. God's hand on the knobs orders a perfect plan, drawing flawlessly. However, when the hand of our free will turns the other, the masterpiece is distorted and conflicted.
Slowly, and sometimes painfully, we get a glimpse of the mess on our life's screen and recognize our hands in it. We come to the Lord with weary but repentant hearts, once more allowing Him to shake the screen, erase the messy canvas, and create an opportunity for a new work of His art on our hearts.
Ask God what you need to take your hand off of today.
(Photo courtesy of pixabay.)
(For more devotions, visit Christian Devotions.)
---
---