So do not fear, for I am with you; do not be dismayed, for I am your God. I will strengthen you and help you; I will uphold you with my righteous right hand. Isaiah 41:10 NIV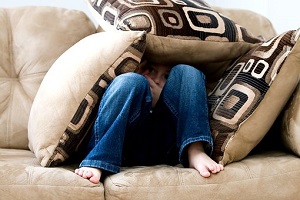 "I'm afraid. I can't do it. I don't know how."
Young children are known to exhibit unreasonable fears when faced with new experiences. The world is vast, and they're unsure of themselves. Thankfully, parents usually assuage their cares.
An expectation exists that by the time we have reached adulthood we would have put away our fears. We're expected to take on new challenges and go for the gusto. But what if we can't muster the courage to venture on with a new career, move to a new city, or undertake a new sphere of ministry?
Life has a funny way of confronting us with unexpected challenges—some exciting, others painful. In this passage, God commanded His people not to fear. He Himself would come to their defense. When God gives us a promise, He will fulfill it.
I've been uncertain, troubled, and barely able to pray during certain seasons of my life. In those moments, God extended His hand and sustained me.
When faced with a challenge or difficulty, we should not give in to despair, because our Father has pledged to uphold us. When we are weak, He takes our hand in His and leads us to a place of rest and safety. I haven't mastered not being afraid, but that's okay because it keeps me nearer to God. I know that whatever I encounter, He is present.
God promises to strengthen, help, and uphold you. Remember, you are never beyond His reach.
(Photo courtesy of pixabay.)
(For more devotions, visit Christian Devotions.)
---
---