Then he said to them all: "Whoever wants to be my disciple must deny themselves and take up their cross daily and follow me." Luke 9:23 NIV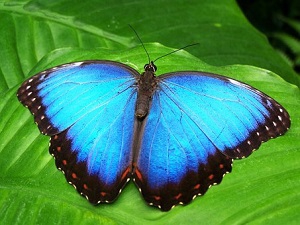 Dried tears were still visible to the eagle eyes of this mother.
Taunts from socially superior middle-school kids again, I presumed. Waiting quietly for the first word to fall, my mother's heart raged. She had sat alone at lunch again. Rejected.
We cannot pick up our children's crosses. God created their cross for them. Their unique attributes and obstacles—some to endure, some to overcome, and some to count as pure joy. These obstacles and attributes blend to create the masterpiece they are. We cannot interrupt the process of them "becoming" to reduce our own pain.
I anguish over my children's struggles—messy, painful, and seemingly without purpose. Surely, the Lord would want me to fix this, I think. But His answer is, "No, this is for them to conquer." I languish in my pain and allow joy to be stolen from me.
I once heard a butterfly story. A cocooned butterfly must wiggle, strive, and bite its way through the cocoon, squeezing itself out millimeter by millimeter. As its wings slowly unfold, they dry. Seeing the pain and slow progress, someone pulled the butterfly out to save it. The butterfly's wings never fully developed, and it could not fly. Its wings were a fourth of the size of God's design. The slow, painful process of emerging from the cocoon develops the butterfly's wings and allows for flight.
We cannot ease our children's development. If we want our children to be disciples of Christ, we must surrender our attempts to carry their crosses.
Ask God to help you stop easing your children's pain. Instead, pray for Him to give them the strength to bear their crosses so they can develop butterfly wings.
(Photo courtesy of pixabay.)
(For more devotions, visit Christian Devotions.)
---
---