I cry out to God Most High, to God who fulfills his purpose for me. Psalm 57:2 ESV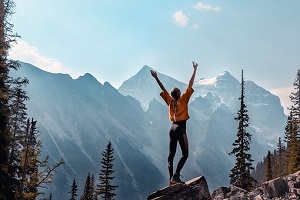 "I buried one today," the message read. A blunt statement, accompanied by an image of the burial.
The email came from a Kenyan pastor and brought the sad news that one of his HIV sufferers, a new believer in Jesus Christ, had died. Thanks to his work and the work of his church people, this woman has moved on into heaven. But there are still so many more who pass on without having the assurance of eternity in heaven.
From such a distance in Australia, I can do little, other than pray and encourage this pastor. Perhaps a word from the Lord may lift his spirits to keep on serving the Lord according to his calling.
I cry out to God Most High, to God who fulfills his purpose for me. This psalm provides one of the keys for understanding God's purpose. Our days on earth are numbered, and God wants to fulfill every purpose He has for us.
Everyone who believes in Jesus has a purpose to fulfil on this earth. It may not be as devastating as this pastor's role, but whatever our purpose, we must discover it and let our choices and actions reflect it.
God is ever willing to hear our cry for understanding of our purpose if we are willing to respond in obedient faith to serve Him wherever and whenever He calls us.
If you already know what God is calling you to do, step into your purpose today.
(Photo courtesy of pixabay.)
(For more devotions, visit Christian Devotions.)
---
---