She gave birth to her firstborn, a son. She wrapped him in cloths and placed him in a manger,because there was no guest room available for them. Luke 2:7 NIV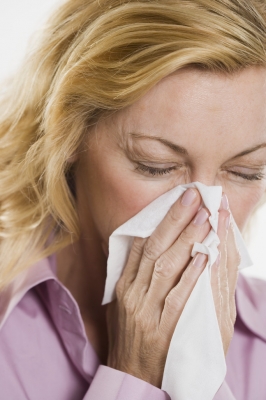 Some years ago, when my wife, two children, and I were living far from our extended family, we looked forward to returning home at Christmas—to family, friends, familiar places (most of which had to do with my healthy appetite). On Christmas Eve, we were celebrating a family member's birthday at a restaurant when I started to feel queasy. Soon after the birthday cake was served, I asked my father-in-law to drive me home so my wife and children could stay at the party. I could tell by the rumble in my gut, staying at the party would not be a pretty picture.
We climbed into the car, and there I balanced a leftover-boxed birthday cake on my lap. About halfway home, I felt certain everything I had eaten in the previous eight or nine years was determined to be uneaten. But when you're traveling 60 mph on the highway, there's little time to pull over. There was only one place for it to go … inside the birthday cake box. Though I can't speak for my father-in-law, a few minutes later I felt better. I spent that Christmas Day largely unconscious in bed. My only memory of the day is of my nephew Josh's plaintive cry from half-a-house away: "Uncle Bob threw up in the birthday cake?"
From the very beginning, a good rule of thumb for the Christmas season has been: Be ready for anything. We don't know if Joseph and Mary anticipated a housing crisis on the first Christmas morning. We're unsure if they'd brought along the bassinet, or if the registration process dragged like the lines at the Department of Motor Vehicles. But it is fitting that the first Christmas set the stage for every Christmas since, because the Christmas season is a season of surprises. In fact, the holidays are surprising only if there are no surprises.Obviously, we all want the right kind of surprises—according to our hopes and plans. But Mary and Joseph probably had no idea how important—and beautiful—it was for the infant King to be cradled in a crude manger … just as we never know what surprises or sidetracks will lead to blessings.
Don't try to achieve perfection during the holidays. Be open to the unexpected, and prepare a room for surprise this Christmas season.
(Photo courtesy of office.microsoft.com.)
(For more devotions, visit us at www.christiandevotions.us.)
---
---