Don't change yourselves to be like the people of this world, but let God change you inside with a new way of thinking. Then you will be able to understand and accept what God wants from you. You will be able to know what is good and pleasing to him and what is perfect. Romans 12:2 ERV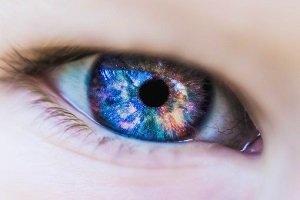 I stood there with a silent hope that the tiny box on the counter would hold what I needed to regain my vision—or at least, enough to get me by.
A rummage under the sink had produced an old, rogue, still-packaged contact. There I stood with the thankful find—a left-eye prescription, which, I discovered, not only brought refreshment to me but completely adequate vision.
We each stand in a spiritual fog at times. We pray for solutions to problems. We wonder what we should do. We ask God to confirm callings. It's hard to see the right path. The situation feels stagnant or even desperate.
But as God's own, we don't have to remain there. Paul writes the method of gaining greater revelation: "Let God change you."
To let God change us, we must be in His presence daily. In addition to communicating with Him through prayer, a relationship that consists of reading His living Word, offering Him our sacrifice of praise, and being still to listen for Him helps us receive needed alterations and obtain the clarity we seek.
God knows your exact prescription. By keeping in contact with Him, you will experience refreshment and see your vision improve.
(Photo courtesy of pixabay.)
(For more devotions, visit Christian Devotions.)
---
---