Therefore, as God's chosen people, holy and dearly loved, clothe yourselves with compassion, kindness, humility, gentleness and patience. Colossians 3: 12 NIV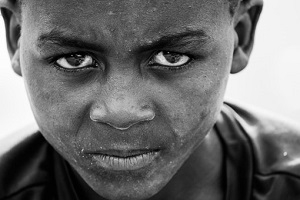 "You're not my sister!" she screamed at me.
She wears bitterness like a warm, fuzzy blanket. Her smile is not a smile but more like a grimace. Her laugh is not a laugh but a sneer.
I had defied my sister's wishes in a country where the eldest sibling receives respect … regardless. Years of anger and bitterness came to a finale, and she disowned me. We haven't spoken in years.
Family can be difficult, especially when others don't see eye to eye or have different personalities. My older sister and I have different personalities—like oil and water, yet I've never stopped desiring a sisterly bond. But how do I get close to a fiery furnace and not get scorched by hot-tempered words?
Talking to someone tightly snuggled in anger and bitterness is difficult. Wisdom deflects from them like armor deflecting arrows. Arguments fly from their mouth like flocks of migrating birds darkening the sky.
Only God can reach a bitter person. Only God's Word can advise us on how to step into the fire and not be overcome by flames. Sometimes stepping in means stepping out of the way and allowing God to take over. The only one who can pierce a blanket of bitterness is Jesus, the Power of God.
God wants us to be kind, compassionate, and gentle. Remember ... bitter people are hurting people. When bitter people are too volatile to be around, sometimes all we can do is pray and wait patiently for God to slowly unwrap that bitter blanket and cover them with His love.
Trust God to protect you as you minister to bitter people.
(Photo courtesy of pixabay.)
(For more devotions, visit Christian Devotions.)
---
---