God has made the wisdom of this world look foolish. 1 Corinthians 1:20 NLT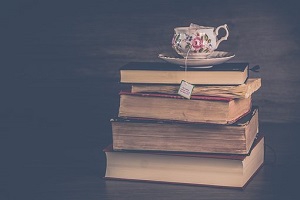 Education is the answer to every problem we have.
Or at least we might think so if we follow the current political debates or listen to the experts on talk shows. People with multiple degrees preach that education holds the solution to poverty, gang violence, and other cultural maladies.
The Greek-influenced culture of ancient Corinth treasured wisdom as the source of answers to life's questions. Religious Jews, however, preferred sight. "Seeing is believing" was their creed and "Show me" was their motto.
To both of these approaches, the apostle Paul offered a stinging rebuke. God challenged worldly wisdom through the gospel—the good news about Jesus Christ.
Many problems defy answers. But at the root of all problems—of all pain and suffering, of all trouble and distress—is rebellion against God … sin. The only answer is the good news of the life, death, and resurrection of Jesus Christ as our Savior from sin. Culture will scoff at the idea that a Jewish man's death is the answer we need, but Christ is the power and wisdom of God.
Don't let worldly wisdom trap you.
(Photo courtesy of pixabay.)
(For more devotions, visit Christian Devotions.)
---
---