Purge me with hyssop, and I shall be clean; wash me, and I shall be whiter than snow. Psalm 51:7 ESV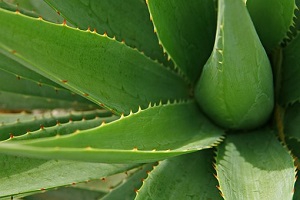 "It's so nice and cool," my classmate said.
When I was seven, one of my classmates came over to play. She had numerous patches of dry flaky skin on her legs and arms and constantly scratched them. My grandmother noticed, plucked a thick green leaf from a plant in her garden, and rubbed the gel-like substance from the leaf onto my classmate's itchy skin patches.
As I explored ways to use food as medicine in my personal life, I realized the plant my grandmother used was aloe vera. Because of its soothing and anti-inflammatory properties, it is often used to treat certain abrasions, burns, skin irritations, and other ailments.
As the psalmist shows, people in the biblical era used herbs for physical healing, purification, spiritual cleansing, cosmetics. Examples include hyssop for ceremonial cleansing and purification, frankincense as an ingredient in incense and as an astringent, myrrh as perfume or as a salve in the purification of the dead, and garlic to kill parasites, keep the body warm, and increase virility.
Though I am grateful God blessed medical professionals with incredible knowledge to assist us in healing, I am awestruck that He intentionally created certain plants to heal nations. One of my favourite herbs to keep on hand is mint. I add a few leaves to a cup of boiled water and drink it as a tea. It's a delight when I have indigestion, stomach cramps, or excessive flatulence. A friend of mine uses tea tree oil diluted in water to fight off mildew in her home.
Think of some of God's natural medicines that you can use in your home.
(Photo courtesy of pixabay.)
(For more devotions, visit Christian Devotions.)
---
---