Dear children, let us not love with words or tongue but with actions and in truth. 1 John 3:18 NIV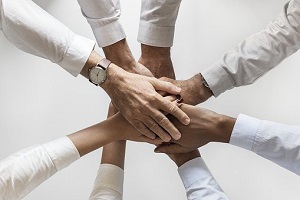 Sometimes, unusual things appear in rural mailboxes.
My husband, who was a minister, left me for a woman in our congregation. I had never worked outside the home, but God opened doors only He could have opened. Within three weeks, I was employed at a nonprofit organization.
When my husband left, we were living in the church's parsonage. The officers of the church graciously gave permission for me to continue living there until a new minister was called. All they asked was that I keep the lawn mowed. Several people from the church were kind to me and gave needed support and encouragement. I will always remember their loving acts.
One hot summery day, I came home from a stressful day at work and stopped at the large rural mailbox to pick up my mail. Inside the box, I found a fresh crisp salad, accompanied by a container of salad dressing and crackers. Marjorie, an older member, had placed the salad in the mailbox just moments before she knew I'd be home. I enjoyed the tasty food twice as much, thinking of Marjorie and her thoughtfulness.
I lived in the parsonage for eight months until the church hired their new pastor. During that period, my special friends encouraged me in various ways. Verna was my listener and let me talk out my frustrations. Johnny and Velda, a sweet older couple, supplied me with meat and fresh eggs. Johnny also kept my push lawnmower working.
We don't have to do extravagant things for people in order to give them a blessing. Small acts of kindness, like a salad in the mailbox, bring unexpected joy to those in need of encouragement.
When God's Spirit nudges you to be a helper, an encourager, or a blessing, obey.
(Photo courtesy of pixabay.)
(For more devotions, visit Christian Devotions.)
---
---