Through him all things were made; without him nothing was made that has been made. John 1:3 NIV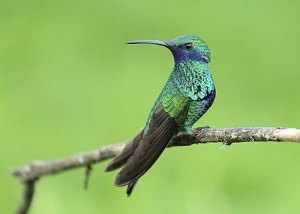 Walking with my wife and our grandson at a zoo near our house in Surprise, Arizona, I was overpowered by beauty.
Looking at the birds in the aviary, I was reminded of God. I saw birds with brilliant and diverse designs and stopped in silent awe. The Chinese pheasants were masterpieces of color, as was each species of bird surrounding them.
Standing there, I thought of a Bible verse: "All flesh is not the same flesh, but there is one kind of flesh of men, another flesh of beasts, and another of birds" (1 Corinthians 15:39). And also, "God said, 'Let the earth bring forth the living creatures according to its kind … each according to its kind and it was so'" (Genesis 1:24).
Later, we went to the aquarium and saw amazing fish, such as the "Discus fish," which was so striking in all its pastel colors that our grandson stood still for several minutes.
We left the zoo thinking about the birds, the fish, and the giraffe—who stood fifteen-feet off the ground on a platform and ate out of our son's hand. Our time together left us laughing, sharing, and blessed. The animals demonstrated Jesus' creative love, for all things are made by Him.
The best outcome of the zoo trip was that our grandson asked Jesus to come into his heart after my wife testified to him and stressed how each person has to ask Jesus to do this. He now gives such beautiful prayers at our meals.
Talk about Jesus when you are with your children. Tell them about His love and what He has done. You will miss them someday if you are in heaven without them.
(Photo courtesy of pixabay.)
(For more devotions, visit Christian Devotions.)
---
---