Then the people rejoiced because they had offered so willingly, for they made their offering to the LORD with a whole heart. 1 Chronicles 29:9 NASB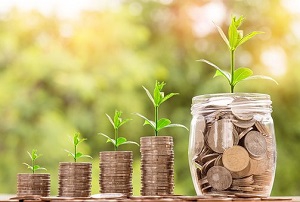 I walked into my bank one afternoon … only to receive surprising news.
I wanted to redraw some money from my account, but the teller told me I couldn't. Distressed, I sought to find out why, only to be told there wasn't any problem. The machines worked fine, I had a good sum of money in my account, and there was enough cash in the bank to cover my request. They just didn't want to give me the money. Before I could get furious, the security guard said, "Hello."
I had imagined this scenario as I walked to the bank, but everything went smoothly. As I walked home, I wondered why such a situation would make me furious. It was because I do the exact same thing to the Lord.
In God's graciousness, He deposits gifts, talents, wisdom, wealth, grace, and love into my life. But when He comes to get them for the accomplishment of His will, I refuse. I am not willing to give back what He gave me willingly.
Just like banking with a financial institution, God banks with us as well. We are His representatives on earth. He deposits treasures into us that He wants to use for His work.
If we understand this, giving willingly to God when He needs it is easier, as it was for God's people of old. If we don't withhold anything from Him, He won't withhold anything from us. After all, He is not really after the things; He wants our heart.
Remember, your treasure is where your heart is.
(Photo courtesy of pixabay.)
(For more devotions, visit Christian Devotions.)
---
---