Do not boast about tomorrow, for you do not know what a day may bring forth. Proverbs 27:1 NASB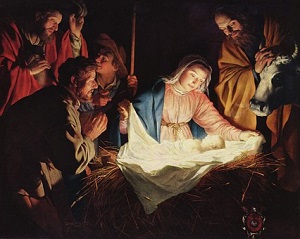 The greeting was unusual and read, Lest We Forget.
We usually reserve the saying for remembering military people who have served their country during war and peace time. But this sender had something else in mind.
Three images accompanied the greeting. The first was Mary and Joseph in a stable with the Christ child. Underneath was written, Born of a woman. The second displayed the crucifixion with a caption that read, Killed by man. The final image showed Jesus' empty tomb and featured the words, Raised by God. The images were the story of the Lord Jesus in a nutshell.
Between Easter and Christmas, we tend to forget the story as daily responsibilities swim about us. But God, the Father, does not want us to set Jesus aside and bring Him out only on special holidays. He wants us to remember Him every day.
Christianity is a day-to-day, minute-by-minute walk with Jesus as our Saviour. Religion brings Jesus to the fore only during holidays. Faith puts Jesus in the forefront of our lives forever.
If you have not committed your life to following Jesus every day, do it today without delay. Tomorrow may be too late.
(Photo courtesy of pixabay.)
(For more devotions, visit Christian Devotions.)
---
---