And when these things begin to come to pass, then look up, and lift up your heads; for your redemption draweth nigh. Luke 21:28 KJV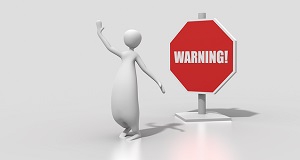 On October 19, 2005, I had a revelation.
In that revelation, my Motorola handset was ringing. The more I tried hanging up the call, the more the phone rang. I picked up the call and heard the voice of elderly woman: "I am the Angel of the Lord, I am reviving the youth, and the trumpet will soon sound."
The coming of the Lord will be sudden. God likens it to the days of Noah when people lived in pleasure until the flood came unexpectedly and destroyed everything. Only eight people—Noah and his family—were saved in that generation. The Lord provided an ark of safety for Noah and his family as a result of Noah's uprightness and right standing with God.
God is a kind-hearted father who does not want us to be caught unaware and has given us an ultimate guide from His Word for us to be fully prepared at all times. The earth has a life span, which God is extending so more people can make it to Heaven.
When we're confused and fed up with the way things are changing daily, we can come closer to God and anchor on this scripture.
Ask God daily for divine help so you will not fall, fail, fear, or faint as you await His coming.
(Photo courtesy of pixabay.)
(For more devotions, visit Christian Devotions.)
---
---