And Jesus answered and said unto them, Take heed that no man deceive you. Matthew 24:4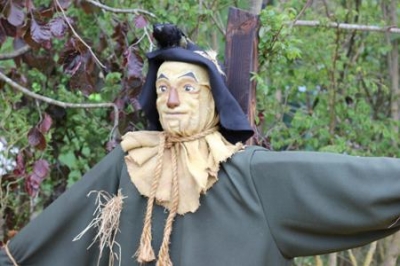 If it looks too good to be true, it probably is—an old cliché that has kept me out of trouble on many occasions.
With today's technology, television and movie producers can make almost anything appear real. If you're a sci-fi buff like me, you are very familiar with films such as Lord of the Rings and Star Wars. It's easy to get lost in the fantasy and adventure, almost falling for the reality these films portray. Even skilled illusionists can make us believe the unbelievable. Just watch the Carbonaro Effect on TV.
The truth is: it's all smoke and mirrors.
In The Wizard of Oz, Dorothy and Toto embark on a journey down the yellow brick road to find the great and powerful wizard. Along the way, Dorothy hooks up with Tin Man, Scarecrow, and Cowardly Lion. They all make the trip together, seeking the one person who can supposedly answer all their questions and solve all their problems. When they finally get an audience with the great wizard, he turns out to be a phony—a fraud—a wimp. For too long, he has deceived the people of Oz with smoke and mirrors, promoting himself as all-knowing and all-powerful. It was one big lie.
In the same way, our enemy, Satan, promotes himself as something he is not. He deceives us with his lies. In fact, he is called "the father of lies." He disguises himself as the good guy, yet we are warned to beware because he comes to us as an angel of light—a sheep in wolves' clothing—bogus! The devil roars at us, boasting of his power, yet the Bible calls him a toothless lion.
It's fun to get lost in the fantasy—at least temporarily—but it's important to distinguish truth and reality from that which is false. We must know God's Word, be discerning, and follow the Holy Spirit's lead. To identify something that is counterfeit, you study the real thing, not the fake. As believers, the more we know about God and how He operates in the earth and in our lives, the more we will be able to hear His voice and follow His leading.
Draw close to Him today, and don't be taken in by that which is false.
(Photo courtesy of morguefile and JamesJButler.)
(For more devotions, visit us at www.christiandevotions.us.)
---
---