Hast thou considered my servant Job? Job 1:8 KJV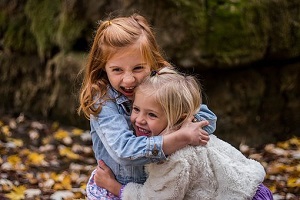 She had twisted intestines, which caused her and her parents much suffering.
The little girl's parents had other children to raise, but had a strong faith in God. Their pastor helped them a lot. One Sunday morning, their pastor preached about life's storms and said that storms could be a time when we need to see if everything is right between us and God.
After the service, a lady met the mother who had the sick child and told her she should check for sin in her life. The tone of her voice sounded cruel and judgmental. The statement sent the mother plunging, as if down a steep cliff, into a time of deep bitterness toward God. Fortunately, her husband stayed strong in his faith, but the mother stopped attending church.
God eventually healed the little girl, and her mother repented and went back to church. But the same hateful woman was there and criticized her in front of the whole congregation when the mother shared her and her daughter's testimony.
God bragged on Job to the Devil, but neither Job nor his three friends knew it. That's one reason the Devil attacked Job. After using wisdom and keeping their mouths shut for seven days, Job's three so-called friends started talking and viciously accused Job of having sin in his life. They would've been better off to keep their mouths shut and let Job talk.
Sometimes, the best thing we can do is keep our mouths closed when someone is going through an extreme tragedy. If we say anything at all, it should be, "I love you, and I'm praying for you"—as we put our arms around them.
Ask God for wisdom to know how to be a blessing to someone who's hurting today.
(Photo courtesy of pixabay.)
(For more devotions, visit Christian Devotions.)
---
---