And without faith it is impossible to please God, because anyone who comes to him must believe that he exists and that he rewards those who earnestly seek him Hebrew 11:6 NIV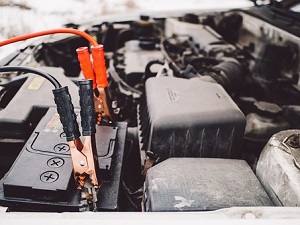 It was the end of my shift. I was ready to go home.
I got into my van, put the key into the ignition, and turned it. Nothing. Just a tick, tick, tick. I felt like crying and screaming. What was I going to do? I couldn't afford to fix anything.
One of my customers came over to see if he could help. I explained what happened. He said it sounded like the battery, so he gave me a jump which started my vehicle. I got out of my vehicle and thanked him. He shook my hand and then handed me $100 to buy a new battery. I looked at him in astonishment, thanked him, and cried.
God provided a way for me to get what I needed. My customer's little act of kindness provided more than a new battery. It recharged my faith. How could I ever have doubted my heavenly Father would take care of me?
I did the exact opposite of what the Bible says by keeping my worries and anxieties to myself instead of giving them to God. I believe in and love God, yet I didn't trust Him with my problems. In spite of my doubt, He still showed me He takes care of His children. I am very blessed to have a Father like Him.
Ask God to recharge your faith so you will know He is with you through both the good and the bad times.
(Photo courtesy of pixabay.)
(For more devotions, visit Christian Devotions.)
---
---