Each of you should look not only to your own interests, but also to the interests of others. Philippians 2:4 NIV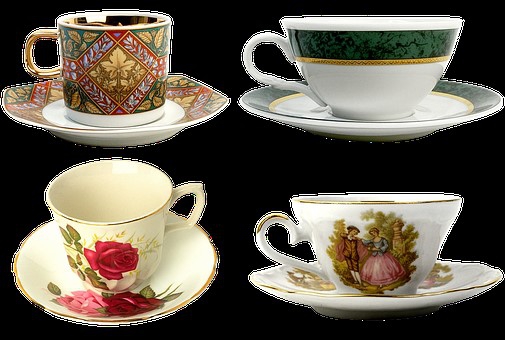 She taught me the blessing of giving and receiving.
I was surprised when a patient's mother held out a colorful saucer to me. I once worked as a district secretary for an organization that helped people struggling with various types of cancer. Volunteers made bandages and bed pads. We also supplied ostomy supplies, wigs, and breast prostheses that a pharmacy and individuals had donated.
Ruth's daughter fought cancer, and Ruth came in often for the donated items her daughter needed. One day, she came to the office and handed me the saucer, a gift she wanted me to have.
I had an abundance of saucers at home and certainly didn't need more, but I knew this gift was Ruth's way of expressing her appreciation for our help. So I accepted the saucer with colorful flowers scattered over it and told her how pretty it was.
My words blessed Ruth, and they encouraged her amid the darkness of her daughter's battle with cancer.
We can be a blessing to others in a variety of ways. Something as simple as a smile can brighten a weary cashier's day or encourage a weary mother pushing a grocery cart with a crying baby. We can provide transportation for an appointment or to buy groceries. Sending cards with uplifting words or anonymously giving a love gift is also fun. Caregivers appreciate the time to get away for appointments or relax for a few hours.
We are blessed when we help others, but we must also let others bless us, which is difficult for some of us. We want to give, not receive. Ruth was blessed when I accepted the saucer, even though she probably needed it more than I did.
Why not ask God's Spirit to guide you in giving and receiving? Think of ways you can bless others and let them also bless you.
(Photo courtesy of pixabay.)
(For more devotions, visit Christian Devotions.)
---
---