Death and life are in the power of the tongue, and those who love it will eat its fruit. Proverbs 18:21 NKJV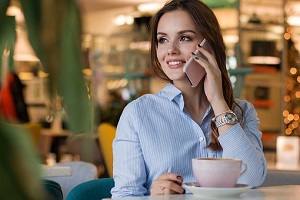 I was in shock as I heard the negative words that rolled out of my mouth.
I had awoken with a deep sense of failure. I felt as if I was achieving nothing. I had been out of work for five months, and our finances were tight. We were missing payments, and my job hunt looked bleak. Suddenly, I stopped talking in the midst of my negativity and heard a quiet reminder telling me, "You will have what you say."
I realized the words I was speaking would only make things worse. I needed to seize the barrage of emotions that flooded my soul. And the way to do that was to change my tone and speak words of hope rather than death.
We underrate the power of our words, often thinking they are just words—even after realizing the old saying, "Sticks and stone may break my bones but words cannot hurt me" is false. We say all kinds of things, some in jest but most in the name of how we're feeling emotionally at the moment. We declare them loud and clear and establish them in our lives.
Our words, not just God's, are living and powerful. Our words, too, carry the power to create. We know how good it feels when someone says a kind word to us. Those words carry energy to undo the adverse effects we experience when we receive harsh or unkind words. When words leave our lips, they carry the power to affect us, our life, those around us, and our world.
Ask God to help you take more care with your words and to help you choose them wisely so you can build up rather than tear down. Then you can see your life blossom into what God has already purposed for you.
(Photo courtesy of pixabay.)
(For more devotions, visit Christian Devotions.)
---
---