And we know that in all things God works for the good of those who love him, who have been called according to his purpose. Romans 8: 28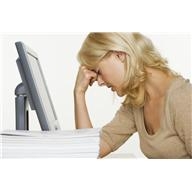 I've been "in the midst" for a long time now. Let's just take a look at this timeline:
December 2010 – My first traditional book contract.
February 2012 – My position at school eliminated, i.e. no job.
May 2012 – Diagnosed with bilateral brain tumors.
August 2012 – First Gamma Knife treatment.
December 2012 – September 2013 -- Side effects and complications (so sick).
October 2013 – Second Gamma Knife treatment.
December 2013 – NOW – Side effects and complications (sick—but not as sick as the first time).
As you can see, I really have been "in the midst" for a long time. It's been a tough few years. This week, I had some time to reflect, and after doing so, my conclusion was this: God is so amazing. That's right—you heard me. Amazing!
During my reflection, I had this vision of the major events in my life set out on a timeline. Suddenly, I could see God in each step as He worked the bad out for my good, just as He promises. At first glance, it may not seem as if God was keeping His promise, but let's take a second look.
The first event on the timeline was my first traditional book contract after more than fifteen years of writing. Awesome and exciting, but I had no idea how my life would be changing or how important getting that contract would be.
Second, I lost my position as a speech pathologist. I had retired from my full-time position several years earlier and was only working part-time. I loved the school, the students, and the extra money. Chances are I wouldn't have quit any time soon, but God knew best.
Had I still had my job, I would have tried to fulfill my obligations. In retrospect, I know I wouldn't have been able to with the immense levels of stress. Having my school job eliminated meant I could focus on my health stress-free. God knew best.
Being able to write gave me a reason to get up every morning when I was so sick I could barely move. I don't know how I would have managed my illness if I'd never received that first book contract. I now have seven and an eighth in the works.
Having my school job eliminated meant I could be a full-time writer. Those books would never have happened if I were still working—even part-time. God knew best. Like I said, God is good. He is so amazing. God keeps His promises. It can be so hard for us to see His hand supporting us, guiding us, and working all things out for our good as He promises while we are in the midst of our trials and tribulations.
But if, like me, you take some time to reflect back, you'll see Him standing beside you, loving you. Trust His plan. When you love God, it all works out.
(Photo courtesy of office.microsoft.com.)
(For more devotions, visit us at www.christiandevotions.us.)
---
---