Ye are the salt of the earth... Matt 5:13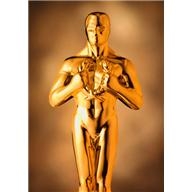 Every sport has its most valuable player. Sometimes even a game or a championship series will have a special MVP award just for that event. The MVPs are the elite—the best of the best. The person who came through in the clutch or outshined the rest.
Jesus calls you an MVP as well. While He didn't use the words Most Valuable Player, His words most definitely said the most valuable people on earth are His disciples. He said it like this: we are the salt of the earth.
In the days of Jesus, the salt was extremely valuable. It was used to preserve food, bring healing, and much more. In the cultures of that day, it was traded equally with gold. Some cultures even used salt as their currency. So when Jesus said "You are the salt of the earth," He was using an idiom that meant belilevers are the most valuable people in the world. As a believer in Christ, you are the temple of the Holy Spirit. The Spirit is your teacher, advocate, helper, comforter, gift-giver, strength, and inspiration. He convicts and compels you to action.
You have been given the greatest commission on earth—to go into the world and share the wonderful and life-changing message of Jesus Christ. We get to share life to all whom the Holy Spirit compels us to speak to. Our work matters for eternity, and no one else on earth can say otherwise.
Remember, it doesn't matter what the world may say. You are an MVP in the Kingdom of God. Now go out and tell everyone that glorious story.
(Photo courtesy of office.microsoft.com.)
(For more devotions, visit us at www.christiandevotions.us.)
---
---