And we know that all things work together for good to those who love God, to those who are the called according to His purpose. Romans 8:28 NKJV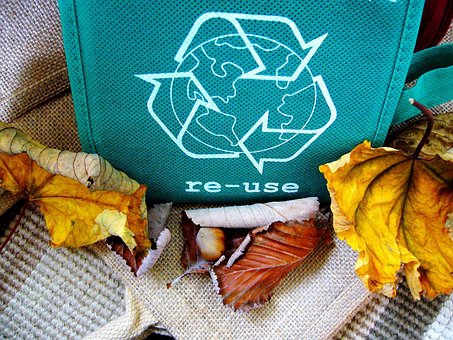 As we drove by the recycling bins, my friend said through tears, "Just throw me into one of those. Maybe they can make something better out of me."
Her words made me think of all the times God has taken the bad in my life—at least what I considered bad—and transformed it into something good.
That's God's way. He works every moment for good for those who are called and chosen. The MSG puts it this way: "He knows us far better than we know ourselves, knows our pregnant condition, and keeps us present before God. That's why we can be so sure that every detail in our lives of love for God is worked into something good."
Sarah Young writes in Jesus Calling:
Nothing is wasted when you walk close to Me. Even your mistakes and sins can be recycled into something good through my transforming grace. ~Jesus
Something good. That's God's plan. He takes what the Enemy intends for evil, turns it around, and works it into . . . yep, something good. In God's economy, He wastes nothing. He is in the recycling business, turning ashes into beauty and mourning into joy.
Surrender completely to Him today and watch what He'll do in your life.
(Photo courtesy of pixabay.)
(For more devotions, visit Christian Devotions.)
---
---