The King will reply, "Truly I tell you, whatever you did for one of the least of these brothers and sisters of mine, you did for me." Matthew 25:40 NIV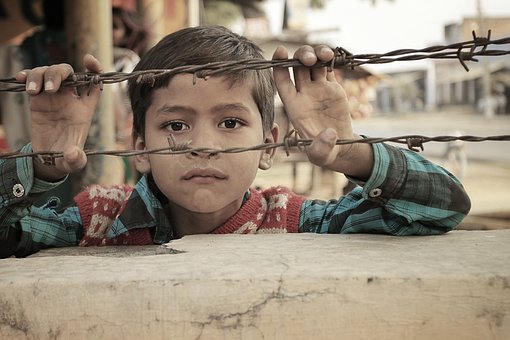 I love to shop in thrift stores, but one day I found myself helping the least as I did.
While in the parking lot of the Goodwill Store, a homeless man approached me and asked me to buy his lunch, saying he had not eaten in several days and was hungry. He was tall and thin and looked tired and sad. I told him I'd be happy to buy his lunch.
We walked next door to a Sonic Drive-In and browsed the menu board for something he wanted. Moments later, a manager stepped outside to help us. We probably looked strange to him since we were not in a car.
The homeless man humbly asked for a hamburger, French fries, and soda. I paid for his meal and waited with him for his food to arrive. After several minutes, the manager returned with a tray loaded with food for the homeless man. The manager was kind and directed the homeless man to a nearby table.
The manager and the homeless man thanked me for buying the lunch. But I was the one who felt blessed to provide something for "the least of these." It really does feel better to give than to receive.
When we think of the least, it could be a single mother who needs gas money or anyone hungry, sick, or imprisoned. Yet these are the ones Jesus said to care for.
We can help by volunteering to serve a meal at a shelter or donating money, clothing, and food to agencies that provide for the homeless. We can check in on our neighbors and the elderly in our communities and help them as needed. And we can always pray for God's people. When we help the least, we see the face of God.
What are some ways you can help the least?
(For more devotions, visit Christian Devotions.)
(photo courtesy of pixabay.com.)
---
---