Be strong and brave. Don't be afraid of them and don't be frightened, because the LORD your God will go with you. He will not leave you or forget you. Deuteronomy 31:6 NCV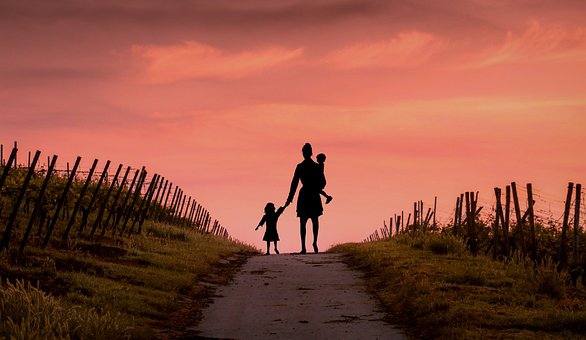 On a cold night during my weekly street witnessing, I encountered a woman wrapped in a blanket and wearing sandals.
I asked her the question I always ask people: "What do you think of Jesus?"
She responded with a foul insult toward Jesus I won't repeat. When people get mad at me for talking about Jesus, I have difficulty knowing what to say, so I didn't say much.
The woman appeared to be homeless. I wondered how she had gotten into this situation. I guess she reacted as she did because she felt God had abandoned her.
I can relate because I once felt abandoned by God. My mom committed suicide, and my dad remarried. Seventeen years later, he divorced his new wife, abandoned me, and left town.
I don't know what happened to the woman I met, but she seemed hopeless. Perhaps everything she had tried failed.
When we ask Jesus into our hearts, He will never abandon us. That promise doesn't mean I will never become homeless. But I believe if I did, Jesus would help me through it. What I need is to trust Him. I know when Jesus returns, I won't have to worry about anything.
Remember, no matter what, Jesus will never abandon you.
(For more devotions, visit Christian Devotions.)
(photo courtesy of pixabay.com.)
---
---