Then our mouth was filled with laughter and our tongue with joyful shouting. Then they said among the nations, "The Lord hath done great things for them." Psalm 126:2 NASB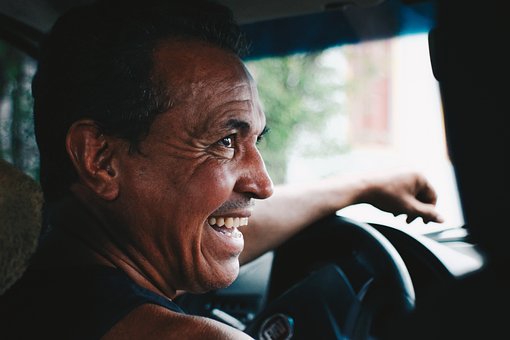 The first Sunday after moving to a new house, I misjudged the distance to church.
On the way, I realized I would be late. I knew Satan would love for me to turn around and go home, so I decided to go anyway. As I walked up the front steps, a gentleman, who was also late, opened the door for me.
"Perfect timing," he remarked.
Oh, good. Everyone is standing and singing. Now it won't be obvious that I'm late, and people won't stare at me, I thought.
I slid into a row and began singing, then felt a hand on my shoulder. A lady leaned in and whispered, "Your skirt is up in the back."
Humiliated, I pulled it down and said, "Thank you."
Thoughts filled my head. Why didn't the man who opened the door for me say something? I glanced back to see how many people sat behind me. I couldn't help but grin. Although embarrassing, I laughed at myself.
Sometimes, to face the day, we need a good chuckle. So God gave us the gift of laughter. He knows how important laughter is and how it benefits us physically, mentally, and spiritually. God doesn't want us just to live; He wants us to enjoy life.
When life is tough, laugh and have joy. People will notice the gladness in your heart and wonder where it came from. Your happiness will witness for Christ.
(photo courtesy of pixabay.com.)
(For more devotions, visit Christian Devotions.)
---
---