If anyone is ashamed of me and my words . . . the Son of Man will be ashamed of them when he comes in his Father's glory with the holy angels. Mark 8:38 NIV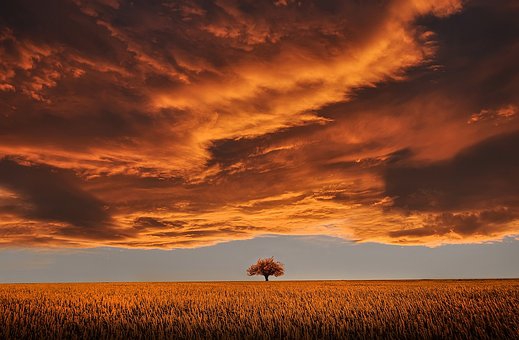 The day wasn't unusual for the two aspiring Maasai warriors living in the bleak planes of Tanzania—a place dotted with volcanic cinder cones, thorn bushes, and acacia trees.
They awakened each day at the opening of a boma, a large circular enclosure where animals rested safely at night from predators. The first task was to take the sheep, goats, and cows beyond the horizon for water, then find suitable pastures for the day.
Afterward, with animals safe in the boma, the two squatted for friendly banter around a campfire to recount the day, sometimes punctuated by a lion encounter or rogue elephants. Since their father was away working in the tanzanite mines at the base of Mt. Kilimanjaro, an uncle's watchful eye always seemed present to correct any deviant behavior.
That night, Leskary, the oldest, was unusually silent and distracted. Baraka sensed his playful spirit was gone.
"I know something terrible must have happened. Why won't you tell me? Aren't we best friends," Baraka pleaded.
"If I tell you, you won't believe me anyway," Leskary replied, tossing some sticks into the flickering fire.
After a long pause, Leskary suddenly blurted out in a broken, trembling voice, "I was looking into the sky when a man appeared floating in the air, dressed in shining cloth. He said, 'Follow Me, and I will always be with you.' Then He disappeared. What shall we do?"
Baraka, pointing toward a dilapidated shed with a lone cross on the roof, replied, "Maybe we should go to church and listen to the preacher."
Leskary shivered, thinking of the scorn and laughter Maasai men express toward women and children who attend preaching and prayer during the week. Besides, his uncle would beat them because Maasai men don't do such things, despite the occasional begging of the women.
"What would our friends think of us?"
Are we willing to obey despite what others think? Jesus calls us to radical discipleship, and our love for Him should transcend all other human relationships. Never be ashamed to tell others about God and His Word.
Ask God to show you how to seize opportunities to tell others about Him.
(photo courtesy of pixabay.com.)
(For more devotions, visit Christian Devotions.)
---
---