The Lord is my strength and my shield; my heart trusts in him, and he helps me. My heart leaps for joy, and with my song I praise him. Psalm 28:7 NIV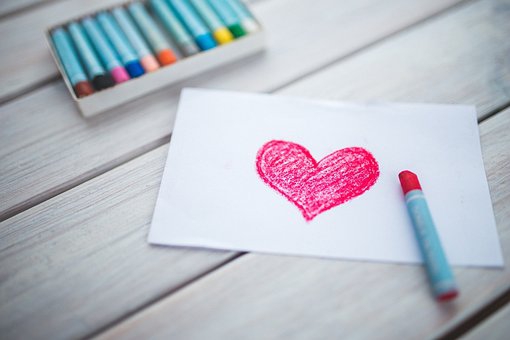 A worn envelope dropped from the moving box. I slipped my fingers under the tab and pulled it open. It was a valentine from years past—one from my ex-husband. I'm not sure why I kept it. I didn't remember saving it after the divorce. Maybe I thought it would be a nice reminder for the boys when they got older, or perhaps I just thought . . .
An ache rose in my chest. He was my first love, and he broke my heart. He shattered it so badly that it still missed pieces years later. I rubbed my fingers over the velvet-covered heart. Glitter dropped to the floor. I never remember asking God to fix things, just to give me the strength to manage.
When I opened the card, a spring-loaded rabbit popped up with a little sign that said, My heart leaps for you. For a fleeting moment, I smiled, then dropped the valentine in the trash. The marriage ended, and I felt as if I had failed God.
The psalmist knew the strength he'd found in God. God heard his cries of joy, need, and even lament. Better yet, the Father never failed His servant. So as the psalmist looked back, his heart leaped for joy, and he praised the God of all creation because God was who He said He was. Faithful. Trustworthy.
Our Father knows our hearts—every nook and cranny—and because He is who He is, we hold dear to Him. Just as the psalmist's heart leaped for joy at the strength found in God, so can ours.
I knew God would never break my heart. He held me close, carefully cared for me, and gently mended my heart. My valentine's story began roughly, but God slowly pieced my heart back together, and when it was all glued up, there was still one tiny piece missing. That's when He hand-picked my prince, added a glue drop, and stuck him tightly in the hole. My heart healed, and my life is blessed.
Welcome the Father in as your Valentine. Your heart will leap with joy. You are burrowed deeply in His heart—snuggled in tightly. In Him, you are loved.
(photo courtesy of pixabay.com.)
(For more devotions, visit Christian Devotions.)
---
---