He will wipe every tear from their eyes. There will be no more death or mourning or crying or pain, for the old order of things has passed away. Revelation 21:4 NIV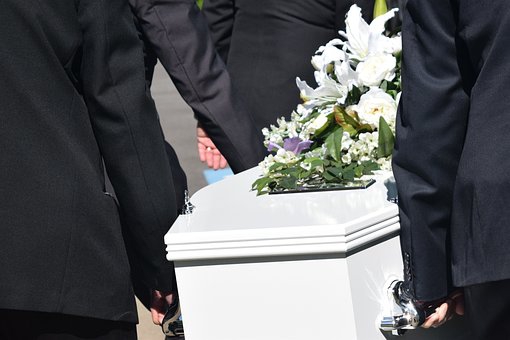 I've always dreaded late-night or early-morning phone calls. They typically seem to bring bad news.
In 1982, I was seventeen and a junior in high school. Our family had a wall phone mounted between the kitchen and living room. I remember that phone well—a beige touch-tone with a twenty-five-foot cord.
Around one a.m., I heard the phone ring from my bedroom on the second floor. I immediately sat up in my bed. My parents' bedroom was on the main floor. My dad walked down the hall to answer the phone. I could barely hear the faint chatter coming up the stairwell.
Suddenly, my dad howled a long and painful scream, waking my younger brother and sister, who began crying too. They were scared and ran into my room for comfort, unsure of what was happening. I had overheard enough of the conversation to know someone had died.
Mom got up and asked my dad what had happened. But he was so overwhelmed with pain he could barely talk.
"Kenneth is dead."
Kenneth was my dad's older brother by nine years. He had died of a massive heart attack at the age of forty-six.
When I think of a time when there will be no more death, I take hope. The freedom from mourning, crying, and pain will be gone. Imagine. No more funerals or hospital rooms for the dying. Only health and happiness. How glorious that will be.
God loves us so much and wants to take away our pain. Isn't it time that you cast your cares and pain on Him?
(photo courtesy of pixabay.com.)
(For more devotions, visit Christian Devotions.)
---
---