For everything there is a season, and a time for every matter under heaven . . . a time to keep, and a time to cast away. Ecclesiastes 3:1, 6b ESV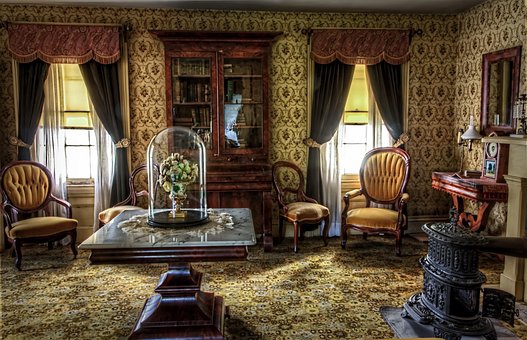 Porcelain dolls, chiming mantel clocks, rose-garlanded tea sets, gilded picture frames, tables with carvings on the legs—all samplings of my beloved aunt's multifaceted collection of antiques. She held a corporate job but on weekends, frequented estate sales where she ferreted out treasures from the past. She loved refinishing, restoring, repairing, and renewing discarded things—making them beautiful and functional again.
When my aunt passed away, Mom (her sister) and I faced a difficult and painful question: What do we do with all her stuff? So we created three categories and labeled the items with sticky notes: keep, donate, sell.
As two men from a local church backed their van into the driveway to pick up the donations, I ran my fingers around the beveled edge of a dark wooden end table destined to be sold at the church's rummage sale. I thought, What if a family buys it and little kids color on the top? What if it gets scratched? What would my aunt say if this table or any of her cherished pieces got damaged?
King Solomon of Israel reminds us that our goals, purposes, desires, and treasures change over time. What may seem so important and worthy of our energy today will likely lose its hold on our hearts in the future. Our material possessions come and go. But what then remains?
My aunt's antique collection is not what I miss the most about my aunt. I miss her smile, laugh, conversations, friendship, correction, and encouragement. She was my second mom, and I still get teary-eyed when I think of her spiritual contributions to my life.
My aunt loved Jesus Christ as her Lord and Savior. She invested time in reading the Bible, praying, and donating much of her money to many charities. Jesus promises that He will never cast us away if we do the same.
What are you keeping that will be cast away one day? What investments are essential to you?
(photo courtesy of pixabay.com.)
(For more devotions, visit Christian Devotions.)
---
---