But store up for yourselves treasures in heaven, where neither moth nor rust will consume and where thieves do not break in and steal. Matthew 6:20 NRSV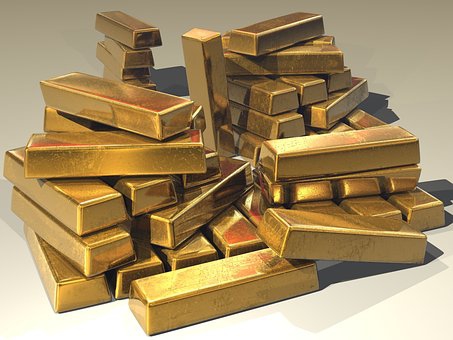 The best treasure may not be where we think.
Many people hide their valuable possessions in bank vaults and fireproof chests. Some even put them, especially money, in or under mattresses. My parents never had vaults in banks but stored money in the house for "rainy days."
I store money, canned food, and other commodities. This is good practice, but our storage systems are not foolproof. Thieves can steal them, or time and weather will decay them. Then we experience disappointment.
We should not set our hearts on storing possessions, but many are like the rich man in one of Jesus' parables. He thought only of acquiring more and building bigger and safer spaces to hoard what he had. He did not share or consider his eternity.
Jesus says heavenly treasures are greater than earthly treasures. We gain them by loving God with our hearts, souls, and minds, and others as ourselves. We also gain them by obeying God's commandment to serve Him and others.
Heavenly treasure becomes ours when we yearn for God and His righteousness. God will bless us when we seek His things.
What are some ways you can seek the things of God? Then, when you do, you will find your eternal treasure.
(photo courtesy of pixabay.com.)
(For more devotions, visit Christian Devotions.)
---
---