All Scripture is God-breathed and is useful for teaching, rebuking, correcting and training in righteousness, so that the servant of God may be thoroughly equipped for every good work. 2 Timothy 3:16 NIV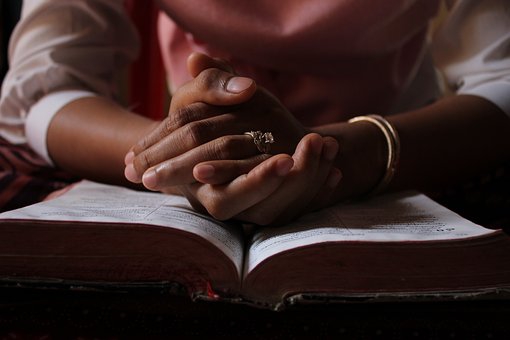 "I don't want the world to define God for me. I want the Holy Spirit to reveal God to me." ~A.W. Tozer
I scrolled through my Instagram feed and came across the quote. I was immediately convicted because I had been guilty of doing this more times than I cared to admit. I get busy . . . lazy.
We often go to other people rather than to the Lord. We put others' views over God's—perhaps because we can't see God in the flesh or because we only want to hear what we want and not what we need to hear. Or we choose to read devotions or listen to Christian music instead of reading God's Word. We often base our faith on earthly signs. Only later, after hitting rock bottom, do we realize we have no faith at all.
While none of the above are inherently wrong, they shouldn't be our only sources of communication with God but rather supplements. Jesus is the Word, and His Word is living and active. Therefore, daily time in His Word and prayer should be the fundamental ways we communicate with God.
Our relationship with Christ is a personal journey. Whether in joy or sorrow, God walks with us and we with Him. Through His Word and by His grace, we repent of our sins and grasp the depth of His character, unconditional love, and knowledge of us. Here, we strengthen our faith and find true rest.
How can you spend more time in God's divine revelation?
(photo courtesy of pixabay.com.)
(For more devotions, visit Christian Devotions.)
---
---