For every child of God defeats this evil world, and we achieve this victory through our faith. And who can win this battle against the world? Only those who believe that Jesus is the Son of God. 1 John 5:4–5 NLT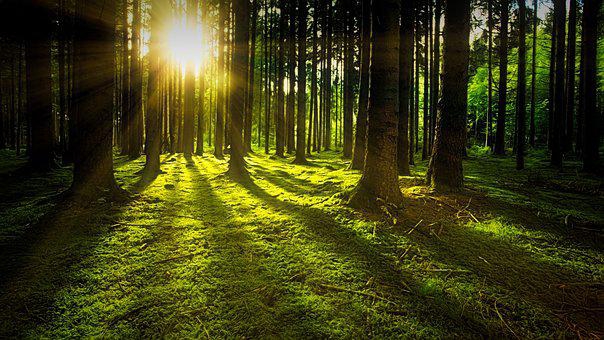 Where can a non-hiker like me easily satisfy my soul's desire to wander safely in nature's environs?
Thankfully, God created national and state parks with level and well-maintained paths for our benefit. Okay, He made the people who designated those special areas for folks like me. But at any rate, they require no rock climbing.
My husband and I frequent such a state park in our corner of the Pacific Northwest. On one visit, we noticed something had changed as we sauntered near the river running through the park. Windstorms had caused several large trees that once cast shadows over the river to fall sideways into the river. They now lay in the shadow caused by larger trees that still stood.
The scene made me think about the shadows of this world. Scary situations in faraway places encroach closer than we like. Around the corner in our neighborhoods lurk threats of physical danger. No lesser are the areas where our spiritual lives encounter the shadows of fear, mistrust, and deception.
Often, we let shadows of evil dominate our lives. But a defense exists. John says believers have defeated this evil world. We can cast what once loomed over us into the shadows by believing that Jesus is the Son of God. With power greater than any windstorm, He gives us victory.
What shadows do you need to give to God?
(photo courtesy of pixabay.com.)
(For more devotions, visit Christian Devotions.)
---
---