Stand fast therefore in the liberty by which Christ has made us free, and do not be entangled again with a yoke of bondage. Galatians 5:1 NKJV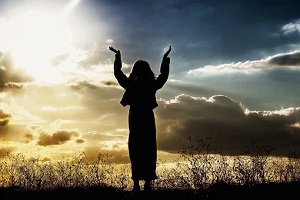 Sometimes I can't help but laugh at the way God sets things up when He wants to get my attention.
One day, on my way to church, I listened to a song on the radio that spoke of being free. The line that jumped out at me was "there are no chains on me."
When I got to church, the guest speaker read from John about how the truth makes us free. "Freedom," he said, "releases you into your calling and destiny."
When the service was over and I got back into my car, there was another song on the radio about … you guessed it … being set free.
Free. The word from God for the day, but I wondered what it meant for me specifically.
I tried to remember all the things that had held me captive in the past—chains that kept me in bondage. Rejection and verbal abuse caused low self-esteem and turned me into a people-pleaser. There were deep wounds inflicted by cruel words and situations out of my control. Anger became a stronghold. Even though God had lovingly delivered me from the pain of my past, there seemed to be more chains to be broken.
The next morning when I opened my devotional book, the title of the devotion was "God Wants to Set You Free." Okay, God. I get it. It's obvious we have work to do.
As I spent time in God's presence, He revealed negative attitudes and offences that needed to be dealt with. As I confessed my sin, He once again forgave me, cleansed my heart, and renewed my spirit and soul. He washed me clean and set me free from the unseen chains that were holding me down.
Sometimes we don't realize how much bondage we're in until we're delivered and looking at things from the other side with a different perspective—a godly perspective.
Freedom is a wonderful gift. Allow God to set you free today.
(photo courtesy of pixabay.com.)
(For more devotions, visit Christian Devotions.)
---
---