Put on the whole armor of God, that you may be able to stand against the wiles of the devil. Ephesians 6:11 NKJV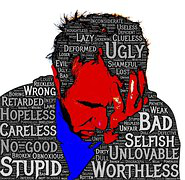 The atmosphere buzzed with excitement.
The score was close. This could be our first and only win of the season. My girls ran onto the field, whooping and high-fiving. But their celebration was short-lived. The other team quickly took the lead. After a long inning, the girls slumped into the dugout.
Several girls were new to the game, so standing in the batter's box as a ball zoomed across the plate at fifty-five miles per hour took courage.
First at bat was one of my new girls. She jumped when the umpire yelled, "Batter up!" Wide-eyed and hesitant, she looked toward me for a lifeline. She needed to believe she could do this. She knew her skills did not match the pitcher's prowess. And I knew this wasn't about a win or a hit but about a heart—her heart.
Draping my arm across her shoulder, I looked into her eyes. "You know the fundamentals, and you've got your favorite bat. When you get to the plate, I want you to answer back."
A puzzled expression crossed her face. "I haven't hit a ball all season, Coach," she whispered.
"I'm not asking you to hit the ball. I'm asking you to answer back. No matter what she throws, I want you to stand your ground. Show her you aren't afraid. That's how you answer back. You have everything you need right here," I said, tapping her heart.
It wasn't a Hallmark movie ending. She struck out, but she went down swinging. More importantly, she returned to the dugout with a smile and her head high. With every pitch that whispered, "Are you afraid?" she stood her ground and answered back, "I am not."
Spending time in God's Word is one piece of our spiritual armor and teaches us the fundamentals. Hiding His word in our hearts is like carrying our favorite bat to the plate. When faced with an intimidating circumstance, we can picture Jesus tapping our hearts, reminding us we have everything we need.
It doesn't matter what pitch the Enemy throws or how often he whispers, "Are you afraid?" Stand your ground and answer back, "I am not."
How can you answer back to Satan's threats?
(photo courtesy of pixabay.com.)
(For more devotions, visit Christian Devotions.)
---
---