If any of you lacks wisdom, you should ask God, who gives generously to all without finding fault, and it will be given to you. James 1:5 NIV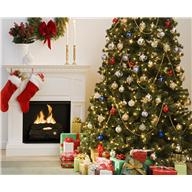 Joshua Bell, one of the best violinists in the world, played his instrument during rush hour for no charge at a subway station in Washington, DC. He wore a baseball cap to conceal his identity.
Almost eleven hundred people heard the music, but only seven stopped to watch. The rest didn't recognize the value of world-class music. This is surprising since Bell's concerts usually sell for over one hundred dollars per seat.
Since the glorious gift was free, most travelers didn't recognize its value. The same holds for wisdom. The Bible says wisdom is more profitable than silver and yields better returns than gold.
I often forget to ask for wisdom. It's as if someone left a life-changing present outside my front door, but I didn't open it.
Recently, I've been asking for wisdom almost every morning and throughout the day. Each time I remember to ask for wisdom, God graciously provides this priceless present, which has helped me greatly.
How can you do a better job of opening the gift of wisdom?
(photo courtesy of pixabay.com.)
(For more devotions, visit Christian Devotions.)
---
---