Just then a woman who had suffered for twelve years with constant bleeding came up behind him. She touched the fringe of his robe. Matthew 9:20 NLT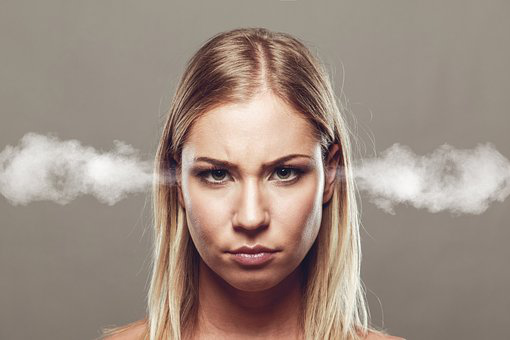 "Excuse me, teachers and students, but . . ." A few moments later, "I'm sorry, but . . ."
Interruptions.
As a teacher, I'm accustomed to them. Each day at the beginning of second period, our classes are interrupted so we can say the Pledge of Allegiance and then listen to announcements. Often, someone will send in a late announcement, or the office assistant will forget to make one, making it necessary for her to interrupt again.
Then, of course, our marketing manager loves to interrupt my class. She loves how I have my class decorated, so she often uses it as an example class for prospective families she guides on tours of the school. And then we have the student being dismissed early because they are sick or play sports and have an away game. They need to come in to get their phone.
Finally, we have study hall. The last period of the day. The time when a host of students enters to ask me about homework assignments they neglected to write down or about assignments they don't understand. All in all, my typical days are one long string of interruptions.
Then again, interruptions are a part of life. Even Jesus faced them. As He was on His way to heal the daughter of a synagogue ruler, a woman who had experienced a medical issue for twelve years stopped Him in his tracks with a touch. Now we might wonder how Jesus detected this one touch when others thronged Him, touching and brushing against Him.
Well, Jesus lived on a divine timetable and with spiritual sensitivity. Unlike the other touches happening simultaneously, He knew this was a heavenly-Father-sent touch. So, He stopped and healed her—a miracle within another miracle.
How Jesus operated day in and day out is the same way we should. We can live with the same spiritual sensitivity. We define interruptions as those things that change our schedules, alter our plans, or jumble our circumstances.
But nothing happens in our lives that the Father does filter through His hands. That being said, we experience no interruptions—just divine appointments. What appears as an interruption to us is heaven-sent. Living with spiritual sensitivity enables us to realize this and react differently than if we had an alternate perspective.
Interruptions are opportunities for God to do something in our lives or for us to do something in someone else's life. Don't miss what God sends because you think it's an interruption.
How can you see interruptions in a different light?
(photo courtesy of pixabay.com.)
(For more devotions, visit Christian Devotions.)
---
---