A wise son brings joy to his father, but a foolish son, heartache to his mother. Proverbs 10:1 HCSB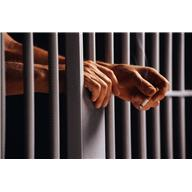 I sunk my head onto the steering wheel in the church parking lot as I listened for the second time in a year to a mother weeping on the phone. The police had arrested her son. She was crying out to God to give her wisdom and to change her son's heart. With the last ounce of emotional energy she could muster, she begged us to join her in prayer.
The definition of "heartache" cannot stretch far enough to explain the anguish this mother felt as she saw her son in handcuffs. . .again. An unwise, rash, and peer-pressure-induced decision brought this son's life to a halt as he faced the punishment of the court. However, foolishness does not only affect the fool. Now even his siblings, and especially his mother, wake every morning to the reality his foolish decision brought.
My son's in jail. My brother is gone for a long time; we don't know when he can come back. As I ended the conversation, I asked what we could do to help. She did not ask for meals to be brought or bills to be paid; she begged for prayers. Prayers that her son would follow God again and that He would strengthen her somehow to survive this chapter of life.
Through this deep, dark valley, I am confident our Heavenly Father hears the cry of this mother and that the Holy Spirit intercedes on her behalf. We worship a God who will give us peace beyond understanding, love abounding in grace, and wisdom despite our shortcomings. Enter His presence today with renewed confidence that He is able to bring prodigal children back into right relationship with Himself and restore earthly relationships with families.
(Photo courtesy of office.microsoft.com.)
(For more devotions, visit us at www.christiandevotions.us.)
---
---