With God?s power working in us, he can do much, much more than anything we can ask or think of. Ephesians 3:20 ERV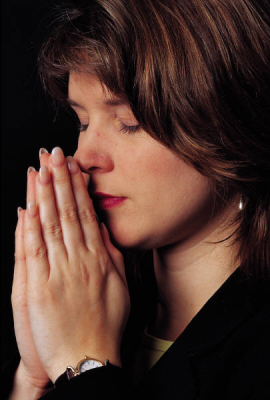 "I don't know how much longer I can take care of all these sick people in our kitchen, Eli," I told my husband. I had just ushered the last patient to the door. Now I lined up the containers of gauze, tape, and cotton on the little table beside the refrigerator and covered it with a clean cloth.
"Ever since the neighbors found out you're a nurse, they've kept you busy."
"Oh, but I love it. Anyway, that's why we came to El Salvador, to serve, right?"
"Well, what you need is a little clinic in the back yard," Eli said.
"That would be better than treating sick people in here. How much would a small building cost?" I asked.
"I think I could build a little shack for fifty dollars."
The question we pondered and prayed over was simple: Did God want us to have a clinic? All we could do was trust in the power of prayer and ask. God loves working through us. He has designated us as His hands and feet, the workers of the fields. It's His desire for us to come to His feet and ask for provision, direction, and then trust He will do more than we can imagine.
Several days after our prayers for guidance and provision, we received a letter. When we opened it, a fifty-dollar check fell out. It had been written before we prayed. God's Word reminds He can do much more than we can ask or think. It's true. He really can, and He does.
Did God chuckle when we asked for only fifty dollars? He showed us He is the Great Provider and is capable of giving us much more than that. During the next weeks, we received a shower of unsolicited funds. Eli built, not a little shack, but a two-room complex. We had enough money left to buy an examining table, a dentist chair, a small refrigerator, and all the medical equipment we needed.
What do you need? Talk with God about it and see what He has in store.
(Photo courtesy of office.microsoft.com.)
(For more devotions, visit us at www.christiandevotions.us.)
---
---