Your eyes saw my unformed body; all the days ordained for me were written in your book before one of them came to be. Psalms 139:16 NIV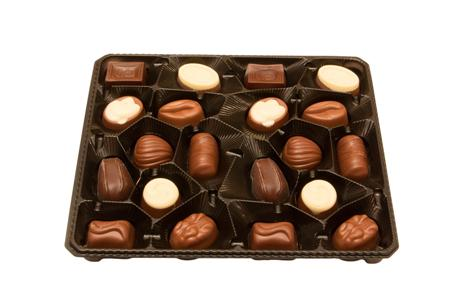 As I handed a box full of chocolates to my bright-eyed, red-headed daughter she asked, "What kind's in here?"
"The inside cover tells you."
She sighed and smiled, knowing she had complete control of what was inside the dark sweets with no shocking bites of "yuck."
Life would be sweet if we were able to handpick the chocolates for our box of life. It might be a big cashew of cash, creamed-filled, healthy relationships, chocolate-covered health, a truffle of job security, and a chocolate star of lavished love. We would toss out the sorrow-filled stars and painful cream patties. Who in their right mind would pick those? Yet, we know that is not how life works. The Psalms tell us God knew each of our days long before we were formed. He set a plan in motion. Yet, do we trust Him with the chocolate pieces we detest?
Rick Warren states in The Purpose Driven Life, "We don't know all the tests God will give you, but we can predict some of them, based on the Bible. You will be tested by major changes, delayed promises, impossible problems, unanswered prayers, undeserved criticism, and even senseless tragedies."
I have had multiple painful cream patties and sorrow-filled stars. Years of unanswered prayers, years of infertility, a painful marriage that ended shattered, and two unexpected family deaths, to name just a few. I would have preferred none of these patties or stars, but my Creator allowed it. I chose to cling to Truth as each chocolate piece landed in my box of life. Each has brought much growth. They soften, teach, tenderize, mold, shape and prune if I allow them. Plus, they fill my box of life with several pieces of chocolate-filled compassion.
Trust Him with the chocolates that are in your box of life.
(Photo courtesy of morguefile and FidlerJan.)
(For more devotions, visit us at www.christiandevotions.us.)
---
---