For this reason I remind you to fan into flame the gift of God, which is in you.... 2 Timothy 1:6 NLT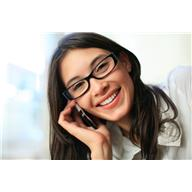 We stared at the large round cylinder of wood, neither of us sure what to make of the gift we'd just opened. I could feel my wife's searching gaze as she was hoping I would shed light on what my family had given us. Utterly stupefied myself, I wasn't much help. Drinking up our moment of polite uncertainty, my family's rollicking laughter soon began. Mercifully easing our constructed embarrassment, they finally brought out the rest of the gift. It was then we realized the package we had opened was the pedestal of our first kitchen table.
As Christians, it can be just as confusing to receive the greatest gift ever given—Jesus Christ. What do we do with this gift? How do we use it? Should we do anything with it? Looking to the story of when this gift was given, we can gain some insight in how to treat this gift.
It's easy to regard Jesus as the wise men did when they met Him—reverently bowing before Him, paying their respects with great treasures. But afterward, they left Bethlehem for their own country without telling anyone of their discovery and were never heard from again. Nothing against the wise men—they were doing what God had told them to do. But their actions mirror Christians who meet Jesus, richly adorn Him in the finery of religion, and then leave Him in the same spot they found Him. They return to their lives as if they'd never met Christ at all. Those around them are none-the-wiser of their encounter with the gift of the ages.
In contrast, consider the shepherds after they met the Messiah. They refused to contain their joy. Fanning into Bethlehem, they proclaimed the good news to anyone who would listen. When they returned to their lives, all could see they were forever changed. This is the response of the Christian who receives the gift of Jesus and can't help but share Him with the world. The gift in them becomes compassion for the hurting, truth for the searching, and direction for the lost. In essence, they "re-gift" Jesus to every person they meet.
I was once confused by a gift I didn't understand. But once I discovered its use, it became a treasured keepsake I shared with family, friends, and neighbors. Are you confused about what to do with your gift of Jesus? If so, look to the shepherds for your example. What better time to share Him with the world?
(Photo courtesy of .)
(For more devotions, visit us at www.christiandevotions.us.)
---
---