I love those who love me, and those who seek me find me Proverbs 8:17 NIV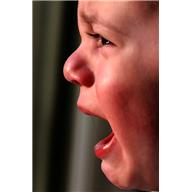 Panic shot through me. "Mom? Mooomm!" She was nowhere to be found. I crawled to my feet. Shoppers strolled past me leisurely glancing at the assortment of magazines on the rack. She was right there. Right beside me. Now, she was . . . gone.
Fear was my weakness. I've never understood why. Nothing crazy ever happened to instill the burden on me. It just happened. As a child, I feared the dark and worried about being left alone. And don't eeeven ask me about first grade. I just knew when the bell rang, something would prevent Mom from standing in the hall to retrieve me.
"Mommmmm! Where are you?" I dashed through the aisles of Big K searching frantically. Tears seeped from the corners of my eyes and vomit rose into my throat. What if she left?
People passed and stared. Some laughed, but only one offered to help a panicked child.
"Hey, pretty girl. You lost?" The man knelt on one knee, his red and white badge assured me he was a store employee.
"My, my, my, mom. She's . . . gone."
He pulled his handkerchief from his pocket and blotted my tears. "No worries. I bet she's looking for you." He walked me the few steps to the customer service center. "Intercom please, Marie." The woman behind the counter handed him a mic.
"Attention shoppers. We have a child in the front who's misplaced her mother. Can the mother of a pretty little blonde girl please make your way to the service desk?"
It was only seconds before Mom materialized. She wrapped her arms around me in a tight hug. "Honey, I would never leave you alone in a store. All you have to do is look. I won't be far. You'll find me."
I was hard pressed to believe her since she'd mysteriously vanished only minutes prior. She was, after all, only on the next aisle.
God loves His children regardless of their state. His promises are faithful, tried, and true. We need only to seek Him. When we do, He loves us even more. We are made for Him and in Him we are made whole. It's easy to become distracted by the magazines on the racks of life around us. To step out of line and become lost. But seeking after Him is the only way to know Him more intimately, and He promises when we seek, we will find.
He loves you. Love Him. Seek Him.
(Photo courtesy of office.microsoft.com.)
(For more devotions, visit us at www.christiandevotions.us.)
---
---