Search me, O God, and know my heart; test me and know my anxious thoughts. See if there is any offensive way in me, and lead me in the way everlasting. Psalm 139:23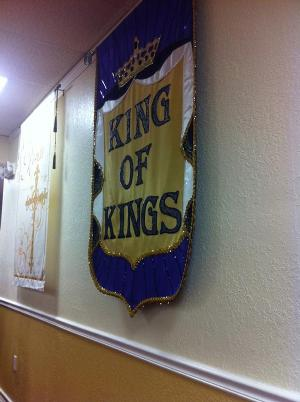 Today I am saddened because a brother has fallen from grace. I am grieved because He once walked in the majesty and splendor of the triumphant Christ.
I am equally sorrowed and puzzled because he knew God's Word—understood sin. Yet he has not awakened to the harsh reality of his departure from the truth, for He flaunts his sin with seeming ease and joy. He greets as usual, those with whom he has always associated. He smiles, hugs, and shakes hands while wearing clothing glittered with Christian symbols. And in this brazen behavior, he puts to shame the cross of Christ. And for me—that is the greatest pain of all.
I wonder … is this a picture of the bride of Christ—spotless and untainted? Is this man's sin a representation of too many who call Jesus Christ Lord of all? Have we lost our zeal for the Almighty who instructs us to "Come out from among them and be separate?"
"Holy Spirit, have I done the same? Have I caused you pain by my careless ways, hastily spoken words, or by a sloppy approach to God's throne? Have I lost reverence by texting during worship or by gossiping and complaining about those who work so tirelessly to bring Christ to all the nations? And does the enemy stand by laughing, 'Haha, so much for making the name of Jesus famous. And where's the glorious church without spot or wrinkle? Why God's people look just like mine!'"
My tears run freely as I write these things. Such mocking of my Savior, who ransomed me, brings deep distress.
Do you hear His plea today—His grief? We are His people set apart above all people to be a display of His splendor. Stand up for Jesus. Lift high His royal banner—His blood-stained cross. It must not suffer loss.
(Photo courtesy of morguefile and Godserv.)
(For more devotions, visit us at www.christiandevotions.us.)
---
---