Be exalted, O God, above the heavens; let your glory be over all the earth. Psalm 57:5 NIV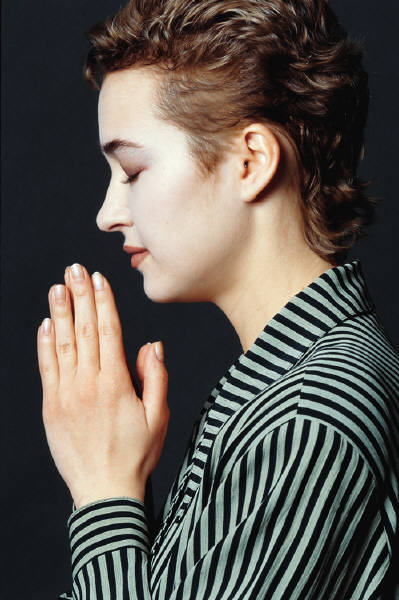 Worshipping God is an uplifting experience – but it does not necessarily mean everything in life is perfect. Sometimes it's simply a willful act of praising God in spite of my present circumstances.
The early Sunday morning sunlight cast a heavenly glow through the windows of my church sanctuary. Our voices blended in the sweetest harmony as we praised Almighty God with the chorus, "Be exalted, O God, above the heavens…" Peaceful smiles gradually erased the cares reflected on faces; hands that hung aimlessly, slowly raised heavenward. We all enjoyed the celestial moment as our hearts joined in divine worship.
I fondly recalled that worship experience during this morning's devotional reading in Psalm 57. Verse five brought back the pleasant memories and a quiet sense of peace swept over me. Then I noticed verses six and seven.
"I am in the midst of lions; I am forced to dwell among ravenous beasts—men whose teeth are spears and arrows, whose tongues are sharp swords. They spread a net for my feet—I was bowed down in distress." How about these frightening bookends for your praise?
David wrote this Psalm while running for his life from King Saul. The harsh wilderness was his home. He was a wanted man hiding in a deep, dark, damp cave. Traitorous, unstable, lying men threatened his life. The answers to his prayers did not come. Yet in the midst of it all, David paused to give his praise to God. I cannot help but believe it strengthened him for the struggles that lay ahead.
Life can be overwhelming. Fear grips our souls. Sadness and disappointment etch their marks on our hearts. Confusion and doubt ravage our minds while weariness and illness drain our bodies. But when we stop the chaotic circus long enough to lift our heartfelt praise to God, we express our gratefulness and reliance on Him while also allowing a little bit of heaven to shine into our lives.
If you are struggling today in a sea of overwhelming circumstances and your prayers for relief seem to bounce unanswered off heaven's door, pause for a moment of praise. The words or songs of praise may initially get caught in your throat, but force them out. Recall God's blessings in your life and all of the promises in His Word.
Sing with me, "Be exalted, O God, above the heavens…"
(Photo courtesy of office.microsoft.com.)
(For more devotions, visit us at www.christiandevotions.us.)
---
---