Now faith is confidence in what we hope for and assurance about what we do not see. Hebrew11:1 NIV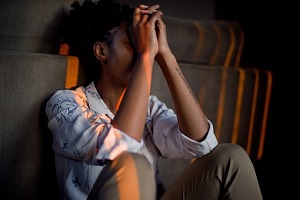 I had a plan. I knew what I wanted and where I wanted to be.
After a year of traveling for work, I headed back to where I thought was home. I was excited as I crossed the Florida line. It had been an uneventful three-day day journey, and I thanked God I had made it safely.
But what I learned was that my plan was not God's plan. He didn't make my stay easy. The job I had waiting was commission only, so I used up my savings on hotel rooms and food. I got to the point of living out of my vehicle a couple of times when I did not have enough to get a room for the night. The only time it got easier was when I left Florida after being there for only a month.
God brought me to what I felt was rock bottom so that I would put my trust and faith in Him. He delivered me out of that situation, once I put Him first and asked for His guidance.
Faith is having confidence in what we hope for, yet cannot see.
We all dream of a certain life, certain jobs, certain houses. We want to be in charge. We don't fully trust God to provide for us, yet He knows our path and has a better life in store for us than we could ever imagine.
Pray before making any decisions. God has a plan for you. Trust Him to lead your journey.
(Photo courtesy of pixabay.)
(For more devotions, visit Christian Devotions.)
---
---