Finally brethren, whatsoever things are true, whatsoever things are honest, whatsoever thing are just, whatsoever things are pure, whatsoever things are lovely, whatsoever things are of good report, if there be any virtue, and if there be any praise, think on these things. Philippians 4:8 KJV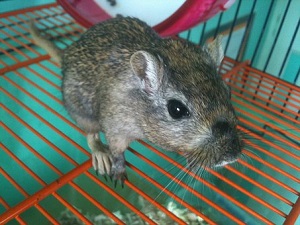 Twenty thousand feet in the air, and I had hours with nothing to do but think.
A middle-age man beside me engrossed himself in a newspaper. The beautiful young blonde in front of me looked out the window. People around me contented themselves with reading or taking naps. I, too, appeared calm, but if the others on the plane could have seen my mind, it would have looked like a gerbil running in a never-ending circle.
The same troubling thoughts ran over and over in my mind. Problems at work, unanswered prayers, health issues, and financial burdens piled up and tackled my thoughts. My mind wasn't experiencing God's peace.
As I shifted my weight in my seat, the Holy Spirit reminded me of Philippians 4:8. I felt as if He was calling me to take action, giving me "homework" to redirect my thoughts. I took out a piece of paper and listed things that were true, honest, just, pure, lovely, virtuous, and praiseworthy.
It took most of the flight to make my list, and I soon found myself contentedly gazing out the window. I wasn't restless any longer, and although the circumstances that troubled me had not changed, I was changed. The Spirit of God had taken hold of my hand thousands of feet in the air and ushered me into a calm and peaceful place. The gerbil wheel stopped.
If we obey this Scripture in Philippians, we will have the mind of Christ instead of a restless mind. Renewing our mind by "thinking on these things" instead of our own clamoring thoughts enables us to hear God's voice more clearly.
Make a list of things you know are true, honest, just, pure, lovely, virtuous, and praiseworthy. Then think on those things. Your mind will be renewed as you remember all the marvelous things God has done for you.
(Photo courtesy of pixabay.)
(For more devotions, visit Christian Devotions.)
---
---