For God did not send his Son into the world to condemn the world, but in order that the world might be saved through him. John 3:17 ESV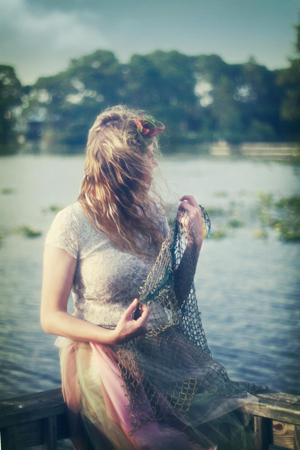 The copy machine in my office jams at the most inopportune time. One day my mind flashed back to my childhood as I worked to fix the machine. As a youth, I spent hours untangling messes, especially fishing line from a destroyed reel. This sparked a wild vision of opening a shop where I would detangle messes for people – fishing line, yarn, Christmas lights, etc. Dollar bills danced in my head as I dreamed about the throngs of people outside the shop doors who all needed my expertise to detangle their household issues. I spent hours drawing pictures and working on a store name and sign.
I thought the idea was brilliant but, fortunately, the reclaimed tangles shop epiphany stayed dormant. I had forgotten about the faulty entrepreneurial insight until I began to fix the broken copy machine. My brain clicked in rapid-fire succession from the copier to the fishing line as I equated both tasks to the messes and tangles of life.
We live in a broken world, which lends itself to messes and entanglements that our sin nature pulls us toward. There is someone who came to this earth to draw us to Himself and away from sin. He came to reclaim and repair lives that are messed up, tangled, or broken.
Throughout Scripture we are given examples of salvaged lives and the transformation that occurs through Christ's love and forgiveness.
The woman at the well
The thief on the cross
Saul who was renamed Paul
Healing of the sick, lame, deaf, blind, mute, and dead (spiritually and physically)
Jesus met every one of these people right in the middle of their mess, and offered them hope, healing, restoration, and salvation.
If you are in the middle of a tangled life and don't know where to turn, Jesus is waiting for you to come to Him and surrender every messed up, wrecked, or broken part. Don't hesitate. Go to Him today.
(Photo courtesy of morguefile and anitapeppers.)
(For more devotions, visit us at www.christiandevotions.us.)
---
---