Let God transform you into a new person by changing the way you think. Then you will learn to know God's will for you, which is good and pleasing and perfect. Romans 12:2 NLT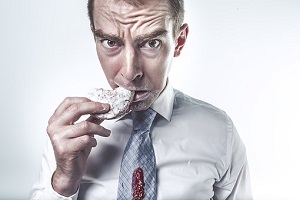 One of my favorite things to do while travelling is experiencing the different foods a place has to offer.
More often than not, I look for foods not readily available in my country. Recently, I visited Indonesia, where I was introduced to coconut water from fresh young coconuts (picked from the tree on consumption) and jackfruit, which has a chicken-like texture. The fresh coconut water tastes nothing like the packaged versions found in supermarkets. My radiant skin can attest to this. And I was intrigued by the creative dishes made from jackfruit: jackfruit curry and jackfruit tacos.
Embarking on any kind of change is challenging, especially if you're doing it alone. God wants to help us through this process. He wants to enter our hearts and assist us in positively transforming different areas of our lives.
If I was not open to trying new things, I might not have experienced the copious benefits of fresh coconut water or scrumptious jackfruit. So too, if I am not open to the Holy Spirit working in my heart and transforming me, I might still be where I was a few years ago—mentally, physically, and spiritually.
God wants us to let go of anything that holds us back from personal transformation. With the help of the Holy Spirit, we can open ourselves to new experiences and opportunities.
Try something new. A new exercise, food, hobby, social group, or anything positive that interests you. Then, write down how you felt after trying it.
(Photo courtesy of pixabay.)
(For more devotions, visit Christian Devotions.)
---
---