The joy of the Lord is your strength. Nehemiah 8:10 RSV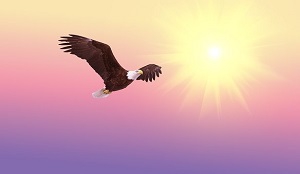 Climbing walls in gymnasiums, cliffs along riverbanks, and mountains in the Eastern and Western United States all build strength, confidence, and endurance.
Usha, a five-foot crisis intervention specialist, served at the sobering-up unit of the Syracuse Rescue Mission. For decades, she exhibited the boldness of a lioness. She once approached a six-foot 250-pound addict who reeked of alcohol and said in love, "You need Jesus. You need to get sober." Many listened. But many didn't and walked out into the dark, cold night looking for drugs.
Usha got her strength and joy from her relationship with Jesus Christ, just as the aforementioned activities will also bring the same. Usha knew the heavenly host would protect her and keep her joyful.
True joy comes from a deep relationship with God's Son, Jesus Christ. A time-tested axiom that has proven true and keeps joy flowing is discovered in the acrostic JOY: Jesus first, others second, and yourself last.
The challenge is to keep moving forward joyfully. This can be done by continuous prayer and by reading, studying, and meditating on God's Word. Hundreds of promises fill Scripture, many of which are capable of bringing great joy and strength to us. We can do all sorts of activities to build confidence, but if we don't have a pure heart, our strength and joy will wane thin.
Mountains will always appear in our lives: education, family issues, relationships, enemies, and work projects. God, however, will supply the strength to press on joyfully.
God Almighty is your ultimate resource for everything you need. Let Him be your All in All.
(Photo courtesy of pixabay.)
(For more devotions, visit Christian Devotions.)
---
---