He told them, "The harvest is plentiful, but the workers are few. Ask the Lord of the harvest, therefore, to send out workers into his harvest field." Luke 10:2 NIV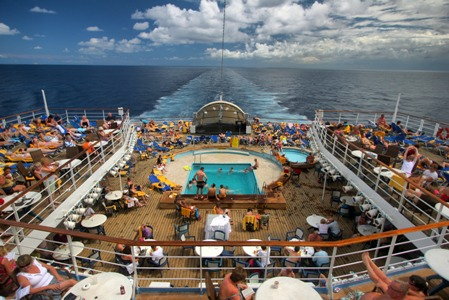 "Whew!" My husband and I sighed in relief as we took our seats on the boat to transport us from Universal Studios-Orlando to our hotel. It had been a hectic day, battling crowds and long lines, and we were ready to get back to the tranquility of our hotel room.
After seeing the long line for the boat, we suspected we would have to wait without our coats for the next one in the chilly November weather. So we were pleasantly surprised to make it onboard. Yet I couldn't help but feel sorry for the people who were cut off at the gate.
Once everyone was seated, I noticed a significant number of empty seats, and I was happy to hear a few fellow-sympathizers yell out to the captain, "Hey, wait … there's more room! We can fit more people on." However, the maximum capacity had evidently been reached because no one else was allowed to board.
What a shame. I thought. So many more could've made it. Being a Christian, I couldn't help but notice the biblical parallel. The Bible tells us the harvest is plentiful, but the laborers are few. In other words, there aren't enough "fishers of men" to bring in the abundance of people who could come to know Jesus Christ.
Heaven has no maximum capacity. God desires for all people to be saved. You have been given the precious gift of salvation. Do not be content or complacent with so many empty seats on the Heaven-bound boat. Instead, strive to fulfill our Master's Great Commission to spread the gospel to as many as possible.
Pray the body of Christ will rise to the occasion and be the workers needed in His harvest field, bringing in an abundant harvest of Christ-followers.
(Photo courtesy of morguefile and hotblack.)
(For more devotions, visit us at www.christiandevotions.us.)
---
---