God, thou art my God; early will I seek thee: my soul thirsteth for thee, my flesh longeth for thee in a dry and thirsty land, where no water is. Psalm 63:1 KJV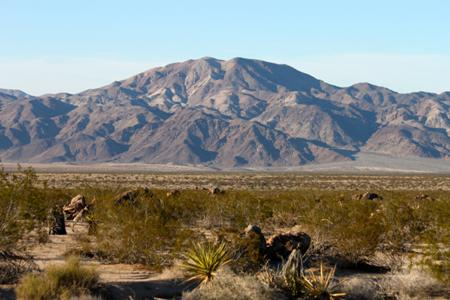 The Atacama Desert, located in South America, is known as one of the driest places on earth, averaging about one millimeter (0.04 inches) of rainfall per year. The air is so arid that even the mountain-tops, measuring a height of 22,589 feet, are completely free of snow and ice. That is one barren piece of land.
Yet, despite the seemingly uselessness of such a place, the Atacama Desert has become a scientist's delight. Due to its high altitude and dry air, almost non-existent cloud cover, plus lack of light pollution and radio interference from populated cities, the Atacama Desert is one of the best places to conduct astronomical observances.
How reassuring it is to know that our spiritual walk doesn't have to mirror such a permanent state of infertility. When we find ourselves in a state of unfruitfulness, we can call upon the Lord and He will supply.
The psalmist's yearning for "my God" is personal and deep, magnified by the awareness of a greater and spiritual void. It is in the times of our "dry spells" that we tend to see our neediness, feel the most vulnerable, and cry out to God for satisfaction. Our spiritual tanks have become depleted, thirsting for replenishment.
God's presence and ability to fill that empty space is readily available. It is we who allow our circumstances to obstruct the view, causing us to search blindly and desperately for relief. Finally, in exasperation and exhaustion, we cry out, "my soul thirsteth for thee." An endless reserve of thirst-quenching nourishment is immediately poured upon our weary souls, refreshing our spirits anew.
When you grow weary and disregard the plentiful resource that only "my God" provides, drink deeply from the waters of the Living God and be refreshed in your mind, body, and soul. We can encounter infinite blessings and benefits once our thirsting souls are filled to capacity.
(Photo courtesy of morguefile and StefaninLA.)
(For more devotions, visit us at www.christiandevotions.us.)
---
---